Slimline Collection by Frederique Constant
Frederique Constant is a high end brand that manufactures exquisite watches for those who have a sophisticated taste when it comes to the timepieces they choose. The brand has revealed the beautiful Slimline Collection and with it the popularity of the simple watches rose.  All the watches presented come with a selection of elements that not only makes them unique but also classy in the most exigent definition of the term. With beautiful curves and clean lines, any of the watches presented in this collection is worthy to be a masterpiece. They also come in a clean design that shows how simplicity can sometimes be more sophisticated than the most intricate designs. However, one shouldn't consider the watches old looking, as they combine the right amount of modern elements within the timeless look.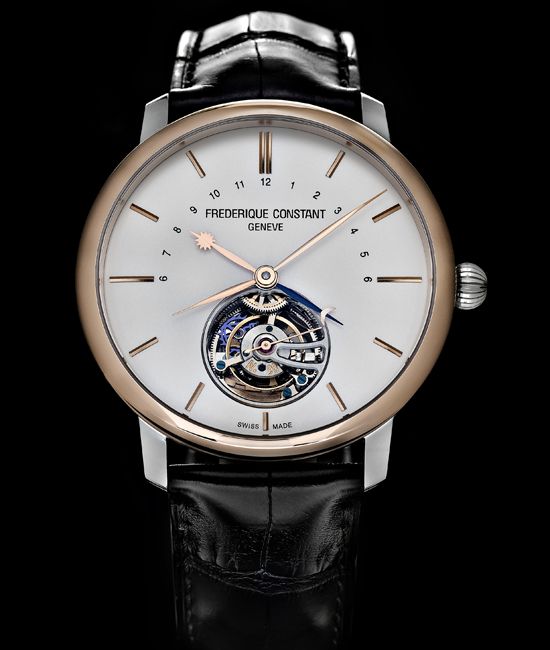 The watch presented here is a limited edition watch called the Slimline Tourbillon; adding a Tourbillon on a simple design seems to be an extremely well thought idea and while maintaining the timeless factor the watch is improved to levels of elegance one can only dream about. The model only shows that Frederique Constant is not just a company that produces watches, it is a group of artists and engineers that have managed to fuse superbly crafted design with high end technology. This gives the watch a fresh look within a classy frame. Obviously a limited edition watch such as this one can only come packaged with the most beautiful box and it does so, each watch being presented in a wooden box that enhances its graceful design even more.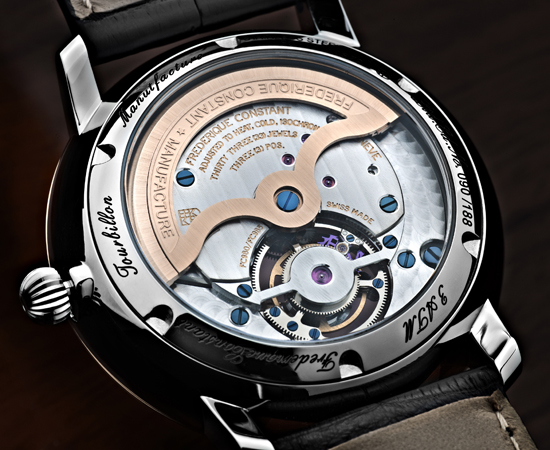 The Slimeline Tourbillon comes with silicium movement and a fast 28,800 beats per hour. With a 48 hour power reserve, this watch is more than reliable. Rising up to its name, the watch is very thin and the body will measure less than 1 centimeter. The model presented here is a beautiful stainless steel watch that has been adorned with 18 ct rose gold bezel and a see-through back of the case that shows the fine-tuned mechanism that comes along with this exquisite work of art. The dial has gold plated marks that have been hand applied by the artists within the Frederique Constant Company, so it doesn't get fancier than this.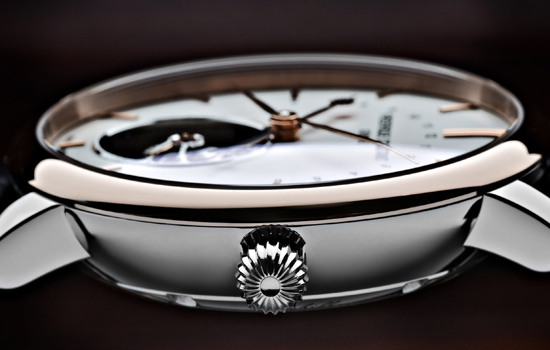 The alligator leather strap with classic folding buckle is just what this watch needs to stand out and feel comfortable on its owner's wrist. And speaking about wrists, the watch case comes with a case of 43 mm being a bit on the larger size. However, the simple design will not let this watch become too much even on a smaller wrist.