Hublot Big Bang Unico 45 Italia Independent
Baselworld is the center of everything that has to do with watches; from manufacturers, to huge brands, famous stars and every new innovation that promises to change the way we perceive time and timepieces.
One of the biggest brands in the world when it comes to luxury watches, Hublot, has revealed one truly exceptional limited edition piece at this year's expo, respectively the Hublot Big Bang Unico 45 Italia Independent model.
The watch represents a new collaboration between the Swiss luxury watchmakers and Italia Independent. The series comes in two colors, which truly manage to give the watches a distinct character as well as a stylish and fresh appearance.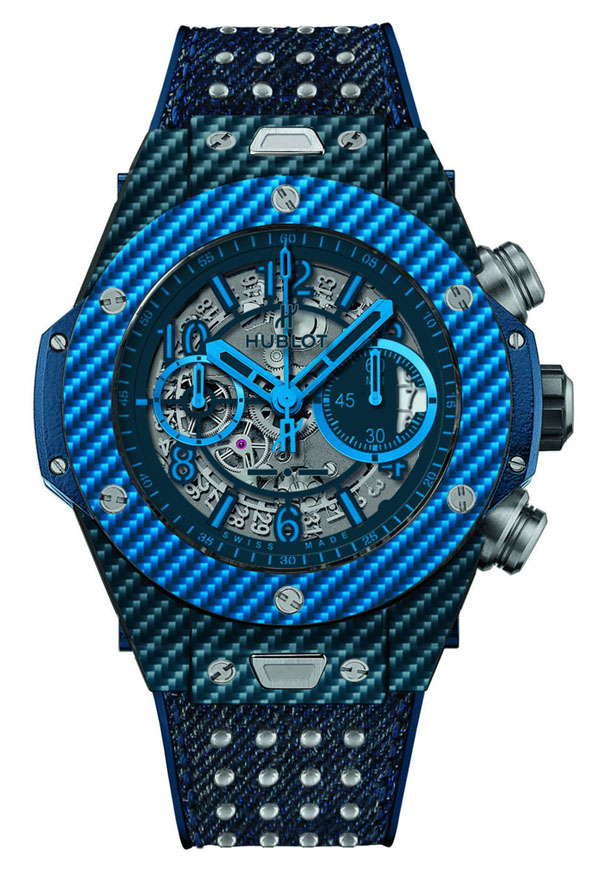 Another key aspect of these Hublot Big Bang Unico watches is the Texalium material used to make the majority of the bezel and casing. The design of the watch can be considered quite bold, particularly the blue model. The texalium material provides an interesting and new pattern which only reinforces the quality and uniqueness of the watches.
While the build quality is as high as can be, the watches are certainly fashion oriented so the light blue and cool grey can certainly be great accessories for trendy clothes all year round.
The collaboration with Italia Independent reinforces the fashion element of the watch, adding an air of youth and exuberance to the watch. For people who haven't heard of Italia Independent, it is an eyewear brand which produces pieces for both men and women. While their products aren't addressed to an entirely luxury market, a good amount of attention is given to design and quality. The watch is meant to bring together the hip and young market of Italia Independent with the luxury oriented expertise of Hublot.
Texalium, the main innovation when it comes to the technical aspect of the Hublot Big Bang Unico Italia Independent is a material much alike carbon fiber. It is a fiberglass material with a high degree of flexibility, particularly when it comes to weave thickness. It has a thin aluminum coating on its surface which gives it its unmistakable look and texture.
Another distinctive feature that makes this watch truly stand out is the series of studs inserted on the belt. The studs come in titanium for the light blue model and black titanium in the gray model.
The model is a 45 mm version of the Hublot Big Bang with a Hublot movement. The watch is water resistant up to 100 meters.