Roger Dubuis La Monegasque Automatic
Roger Dubuis is a luxury watch manufacturer founded by Roger Dubuis and Carlos Dias in 1980. The watchmaker, Dubuis had over 14 years of experience before deciding to start his own brand and Carlos Dias was a designer that helped him make this dream come true. Nowadays, Roger Dubuis is a brand name frequently associated with the Geneva culture and has a very high quality build for each one of the watches in the six collections available.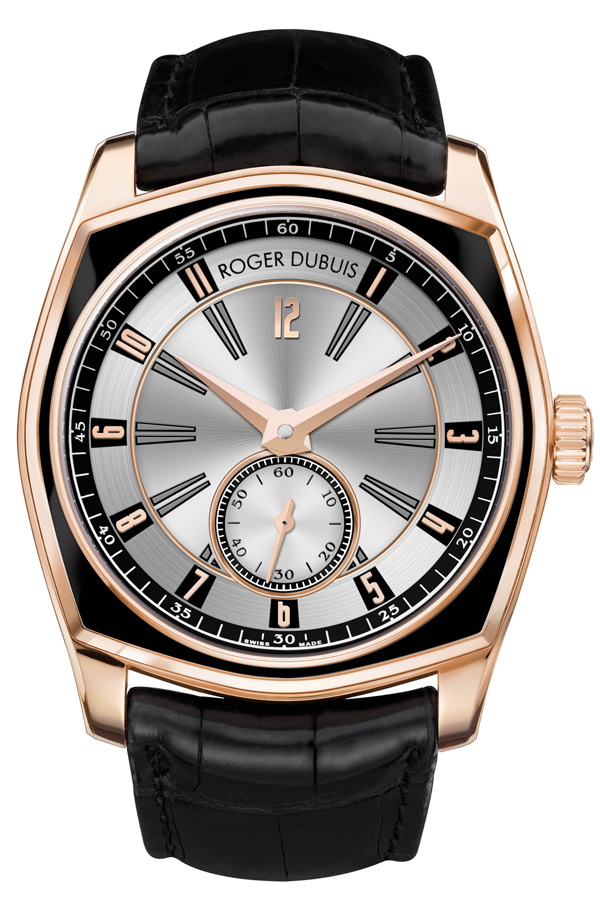 One of the models that stand out from this manufacturer has to be the La Monegasque. This unique timepiece has that something special about it that simply makes you look at it for hours. It is very hard to point out what exactly makes it so great but the combination of interesting features make it one of the best looking luxury watches available on the market today. Let's start with the lines that are quite captivating; there is a combination of rectangular shapes with curved lines that form the case and the difference in color between the black, the gray and the Everose gold makes things stand out even more. The final shape of the case is quite special and the fact that it hides an automatic mechanical movement of very high quality makes things even better. A notable feature that all the Roger Dubuis watches have is the hallmark of excellence, a seal and signifies the best quality and an ongoing drive for the ultimate luxury watch; it is also a sign of the brand's heritage as started in Geneva and it is also the place of birth of Dubuis.
The interesting design, the nice Everose gold touches on the Arabic numerals as well as the beautiful shape of the hour and minute hands that come together make this watch a gorgeous classic, a timepiece that can withstand that test of time. Even the black alligator skin bracelet goes perfect with the black touches on the case and it seems impossible to find any faults to this watch. Although the brand name might not be as popular as others, the watch is a great example of luxury and style at its best.