Complicated Classic From Patek Philippe
Patek Philippe is a known Swiss luxury watch manufacturer that has brought us some incredible designs over the years. While there are similarities to some of these timepieces, each one is considered unique and special in its own way so that brand is certainly something that should be considered when looking to buy a luxury watch. If you are not familiar with the name yet, a good example of its technical ingenuity is the super complicated pocket watch designed in the 30s for Henry Graves Jr.; this jewel had 24 functions and was auctioned in 1999 for the sum of eleven million dollars which was the most expensive watch ever sold at that time.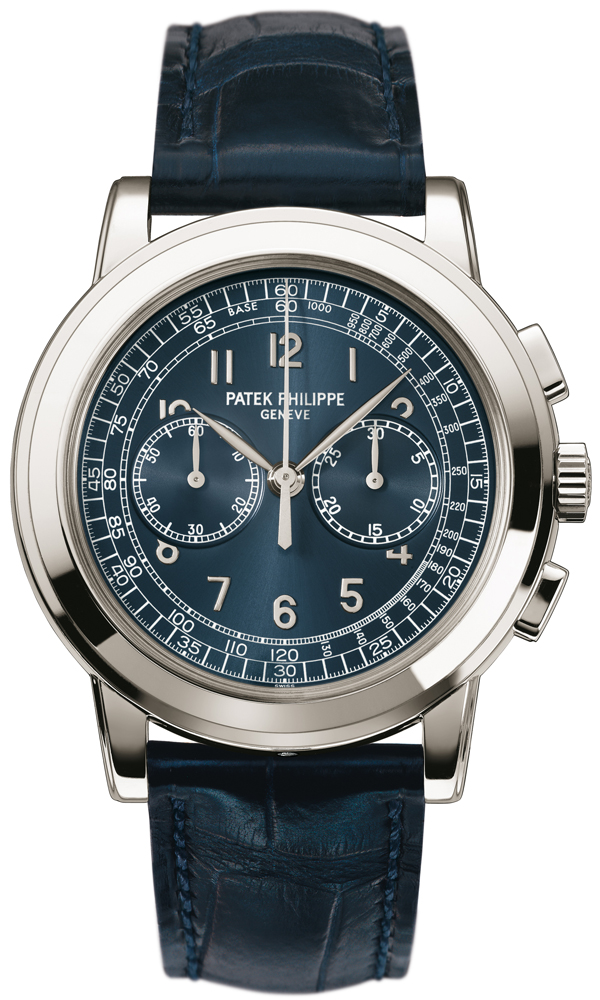 We will not be talking about that particular timepiece right now as there is something much more recent that demands our attention. The Patek Philippe 5070 is a watch that has earned its place in every true collection of luxury watches and ever since 1998, when the first yellow gold version was introduced, it has been known as a great status symbol. Over the years, some other versions appeared that replaced the white gold models with platinum. The one we have here, with the dark blue dial is a great looking watch from the collection that represents the brand in a great way.
Let's start with the way it looks and it is a subject where almost everyone can agree upon due to its classic beauty and perfect lines. The two counters on the display, perfectly centered, offer a sense of balance and style and this is actually made possible due to the small movement. The scale on the display is carefully applied as to not make the display seem too crowded while still being useful when using its functions. The perfectly round case and the subtle buttons on the side make for an amazing looking watch and while some may find the half missing numbers on the display to be a visual problem, other enthusiasts consider it to be a charming feature that make it unique.
While the looks are great and we could talk about them for a long time, we cannot skip the movement which is a real jewel. It is was reworked by the company to function perfectly and there is also a nice image when seeing the different colored parts working together; this can be easily done due to the transparent back cover. It does not have some of the features that most modern luxury watches have but it doesn't need anything more than the chronographic function.